Training
Buitentraining (outdoor practice)
In 2020 trainen we elke woensdag en vrijdag in mei, juni, juli en augustus. Tijd: 18:30 tot 21:00 of tot het te donker is. Misschien gaan we nog door in september, dus neem gerust contact op voor details. Vragen kun je richten aan Practice Coordinator: Akshay Patil, 06-19739897.
Er zijn geen vanwege maatregelen tegen COVID-19 geen trainingen geweest (in elk geval tot en met 20-05-2020). Nieuws hierover wordt gecommuniceerd via de Whatsapp groep of via TeamSnap e-mails. Als je niet in die groepen zit, of als je er wel in zit en vragen hebt over training, vraag dan onze Practice Coordinator.
Geïnteresseerden zijn welkom - ook zonder cricket ervaring.
We kunnen wel eens vroeger beginnen en extra trainen op andere dagen. Houd je e-mail in de gaten of vraag een sleutelhouder.
Als het weer te slecht lijkt, sturen we een afzegging via de WhatsApp groep of TeamSnap. Dus zo lang als die niet komt, kun je erop rekenen dat er iemand aanwezig is.
In 2020 we will have a practice session every Wednesday evening and Friday evening of May, June, July and August. Time: 18:30 until 21:00 or until it's too dark. We might continue into September, so please contact us to check for details. If you have any questions, ask Practice Coordinator: Akshay Patil, 06-19739897.
There have been no practice sessions (as of 20-05-2020) because of measures due to COVID-19. Any news will be communicated in our Whatsapp group or through TeamSnap e-mails. If you are not in these groups, or you are in them and have questions about practice sessions, check with the Practice Coordinator.
New cricketers are welcome to come - with or without cricket experience.
On occasion, we can start earlier and practice extra on other days. Watch your e-mail or ask someone who has a key.
If the weather looks too bad, there will be a message in the WhatsApp group or a cancellation email will be sent through TeamSnap. So as long as that doesn't come, you can count on somebody being at the field.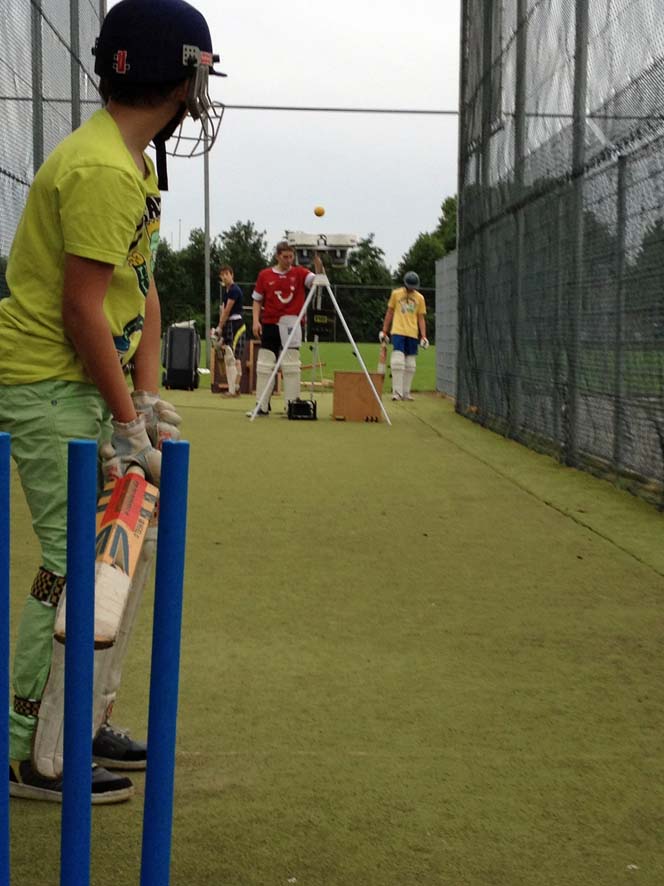 Indoortraining
Er staat op dit moment niets in de planning.
There are no indoor practices planned at the moment.
Wedstrijden (matches)
Om het programma van alle wedstrijden te zien en om aan te geven wanneer je kunt spelen, ga naar TeamSnap.
To see the schedule for all matches and set your availability, please go to TeamSnap.
Competitiewedstrijden (league matches)
Behalve op TeamSnap, kun je een overzicht van de competitiewedstrijden zien via het menu rechts. Dit overzicht laat ook de wedstrijden tussen andere clubs zien.
Klik hier voor routebeschrijvingen en andere informatie over de andere clubs.

Apart from on TeamSnap, you can see the list of league matches through the links on the right. This overview includes matches the other teams in our league play.
Click here for directions to the other clubs and other information.
Aanstaande wedstrijden op ons veld buiten de competities (upcoming non-league matches)
Neem contact op met onze Wedstrijdsecretaris als je geen toegang hebt tot Teamsnap.
Please contact our Match Secretary if you do not have access to the schedule on Teamsnap.