Buitentraining (outdoor practice)
In 2019 trainen we waarschijnlijk elke woensdag in mei, juni, juli en augustus. Tijd: 18:30 tot het te donker is. Misschien beginnen we ergens in april en gaan we nog door in september, dus neem gerust contact op voor details. Vragen kun je richten aan Anirudhan: 06-24256751
Geïnteresseerden zijn welkom - ook zonder cricket ervaring.
We kunnen wel eens vroeger beginnen en extra trainen op andere dagen. Houd je e-mail in de gaten of vraag een sleutelhouder.
Als het weer te slecht lijkt, sturen we een afzegging via de WhatsApp groep of TeamSnap. Dus zo lang als die niet komt, kun je erop rekenen dat er iemand aanwezig is.
In 2019 we will probably have a practice session every Wednesday evening in May, June, July and August. Time: 18:30 until it's too dark. We might start somewhere in April and continue into September, so please contact us to check for details. If you have any questions, ask Anirudhan: 06-24256751.
New cricketers are welcome to come - with or without cricket experience.
On occasion, we can start earlier and practice extra on other days. Watch your e-mail or ask someone who has a key.
If the weather looks too bad, there will be a message in the WhatsApp group or a cancellation email will be sent through TeamSnap. So as long as that doesn't come, you can count on somebody being at the field.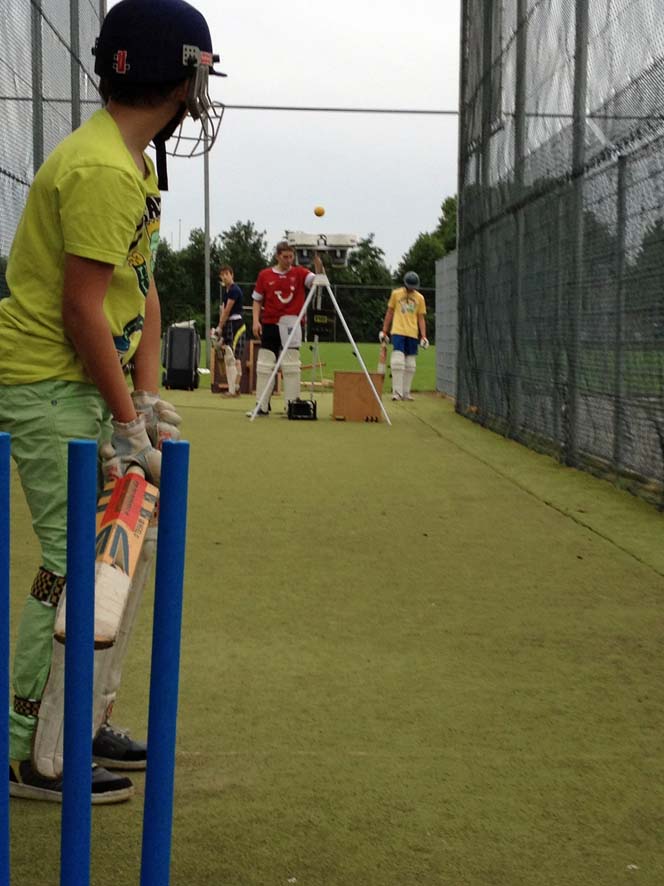 Indoortraining
Er staat op dit moment niets in de planning.
There are no indoor practices planned at the moment.