Buitentraining (outdoor practice)
In mei, juni, juli en augustus trainen we elke woensdag. Tijd: 18:00 tot het te donker is.
Blijf ook lekker hangen, het is onze clubavond! Drankjes tegen 25% korting.
Geïnteresseerden zijn welkom!
We kunnen wel eens vroeger beginnen en extra trainen op andere dagen. Houd je e-mail in de gaten of vraag een sleutelhouder.
Als het weer te slecht lijkt, sturen we een afzegging via TeamSnap. Dus zo lang als die niet komt, kun je erop rekenen dat er iemand aanwezig is.
In May, June, July and Augustus we have practice every Wednesday from 18:00 until it's too dark.
Hang around afterwards for a chat, it's our club evening! Drinks are 25% off.
New cricketers are welcome to come!
On occasion, we can start earlier and practice extra on other days. Watch your e-mail or ask someone who has a key.
If the weather is too bad, a cancellation email will be sent through TeamSnap. So as long as that doesn't come, you can count on somebody being at the field.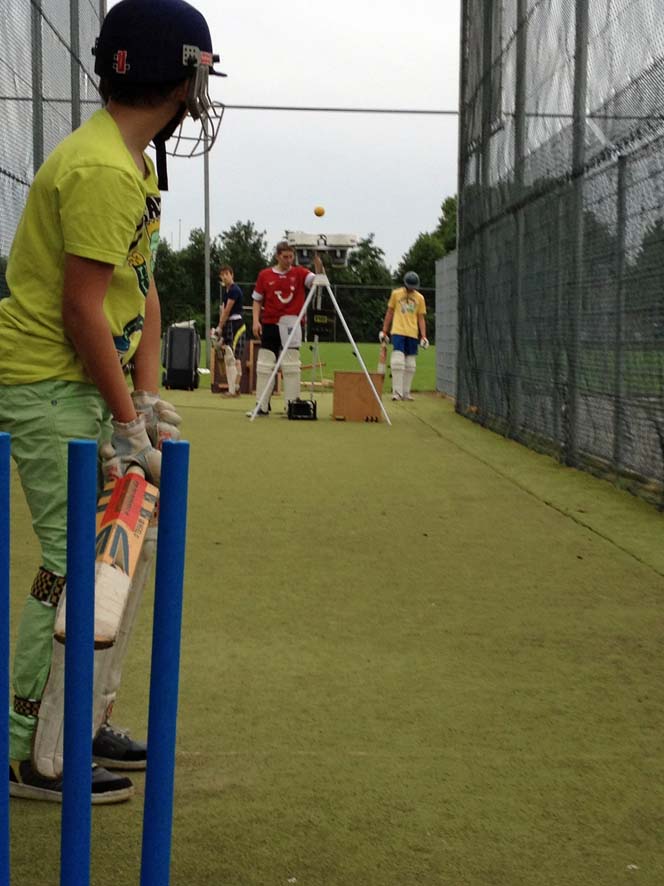 Indoortraining
Er staat op dit moment not niets in de planning, mede doordat de crickethal in Deventer geen crickethal meer is. We zijn bezig met andere mogelijkheden en zullen ze bekend maken zodra het kan.
There are no indoor practices planned at the moment. Deventer is not possible anymore, but we are looking into other possibilities and will communicate them as soon as they become available.